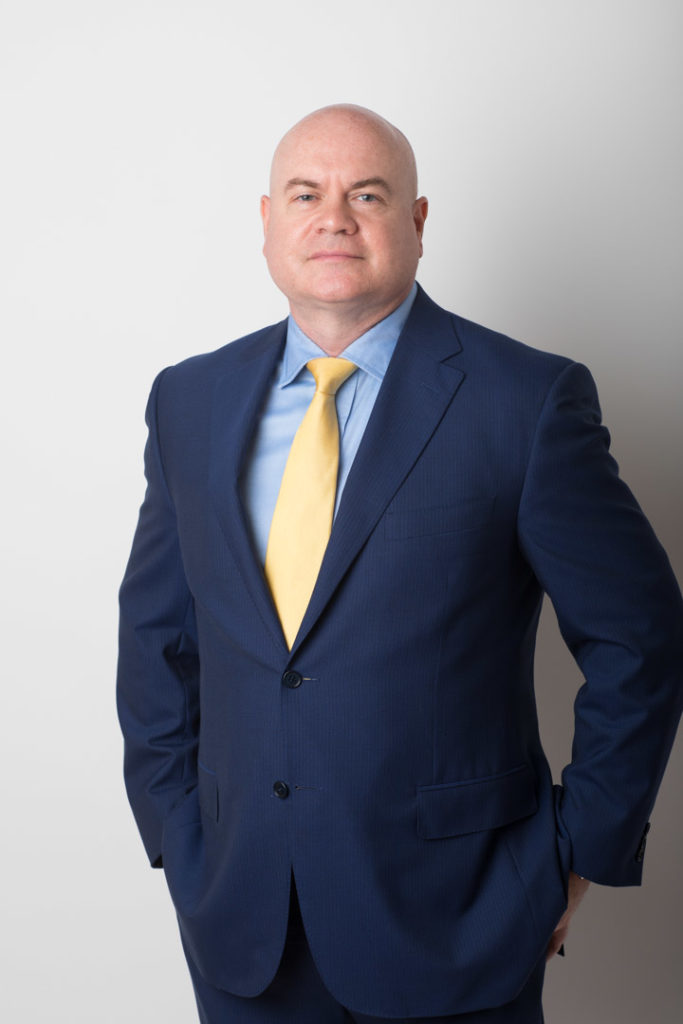 When a negligent company or individual causes you to suffer injuries, you may be entitled to monetary compensation to help alleviate the resulting harm and get your life back in order. The unfortunate truth, however, is that the responsible party, its insurance company, and lawyers, will do everything in their power to ensure that you receive little or no money. You will need legal representation from an aggressive, experienced personal injury attorney in Brooklyn and the surrounding boroughs.
James Trainor was born and raised in the Marine Park section of Brooklyn, New York. After graduating with honors from Brooklyn College, James received a Master of Arts degree from the prestigious, University of Pennsylvania. From there, he received his legal training and earned his law degree from a "top ten" law school, Northwestern University School of Law.
After law school, James immediately went to work securing large recoveries for clients enduring debilitating bodily injuries, psychological pain, and the financial stress of medical bills and lost income. During his entire career, James has practiced personal injury law and has represented severely injured clients and the estates of persons who succumbed to their injuries. Among his recent accomplishments, James prevailed upon a New York State Appellate Court to issue an opinion preventing defendants from harassing, embarrassing, and harming the financial interests of injured plaintiffs by making public their HIV and mental health records. The Appellate Court's decision will protect the privacy rights of countless injured plaintiffs.
If you are in Brooklyn or the other New York City boroughs, call the Law Office of James Trainor, P.C., for a free evaluation of your personal injury or wrongful death matter. Speak to a fellow New Yorker to determine what your legal remedies may be.
Education
Northwestern University School of Law J.D., 2004
University of Pennsylvania M.A., 2000
Brooklyn College B.A., 1997
Bar Admissions
New York
New Jersey
U.S. District Court for the Southern District of New York
U.S. District Court for the Eastern District of New York
U.S. District Court for the State of New Jersey
Memberships
New York City Bar Association
New York State Trial Lawyers Association
American Association for Justice
Publications
Co-author, "The Unsuitability of the 'Suitability Rule': Why FINRA's Current Interpretation of Conduct Rule 2310 Undermines Investor 'Holding Claim' Entitlements in Contemporary Markets," in Securities Arbitration 2008: Evolving and Improving (Practicing Law Institute 2008).
Authored sections on Mechanic's Liens, Warranties in Real Property Transactions, and Contractual Damages, in A 50 State Compendium of Construction Law Issues (ALFA International 2007).