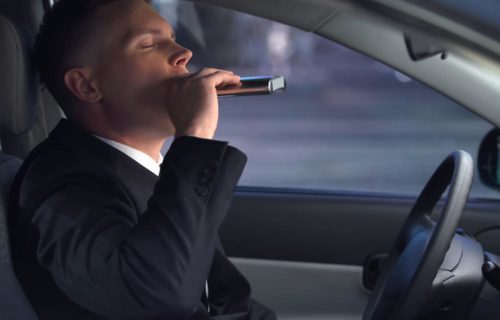 There are few things more irresponsible than getting behind the wheel of a motor vehicle after having one or more drinks. Unfortunately, many people still make this dangerous decision every day, and especially around this time of year. Though not every single person who does so causes an accident, a significant portion of them do. This is unacceptable, and if you are someone who was injured in an accident at the hands of a drunk driver, you must continue reading and reach out to our experienced New York City drunk driving accident lawyer to learn more about these cases and how we can help if you were wrongfully injured in one. Here are some of the questions you may have:
What should I do if I'm involved in an accident with a drunk driver?
If you are hurt in an accident with a drunk driver, it is essential that you call 911 at once. Once you do, emergency medical services will be dispatched, who can ensure your injuries are promptly and properly treated. Additionally, when the police arrive at the scene of the accident, they will most likely breathalyze the individual if they suspect he or she is under the influence. Our firm can then use the results of this breath sample to prove your personal injury claim at a later date. While you wait for emergency services to arrive, however, if you can, you should also try to ask witnesses for their contact information and take pictures of any damage caused by the auto accident, as well as your injuries. Once you receive medical treatment, you should keep a copy of any documentation pertaining to your injuries and, finally, retain the services of a knowledgeable New York City personal injury attorney who can fight for the compensation you deserve.
What damages are recoverable in a personal injury claim in New York?
When someone wins a personal injury claim, they will typically receive compensation to help them cope with various monetary and non-monetary damages they've sustained as a result of their accident. This can include the cost of medical bills, lost wages, and property damage, as well as pain and suffering, the loss of enjoyment of life, scarring or disfigurement, and more. Our firm is prepared to bring your claim and fight for your rightful compensation today–all you need to do is reach out.
Contact Our New York City Personal Injury Firm
Serious accidents occur in New York City every single day, and if you are an accident victim, it's best you are prepared. Our firm proudly serves clients throughout NYC, including in Brooklyn, Harlem, Manhattan, Queens, and Staten Island. Contact the Law Office of James Trainor, P.C. today to schedule your free initial consultation with our knowledgeable legal team.