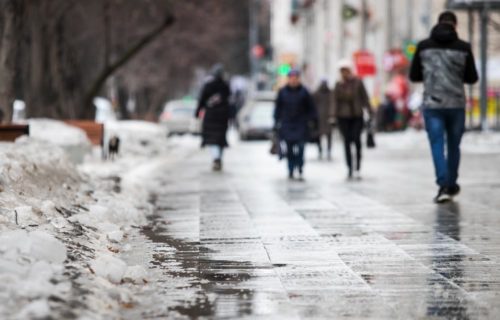 People use New York City sidewalks daily. Unfortunately, in some cases, accidents can occur resulting in serious injury. To learn more about sidewalk accidents and your legal options if you were hurt in one, continue reading and reach out to our skilled New York City sidewalk accident lawyer today.
How do most sidewalk accidents happen in New York City?
There are a number of causes of sidewalk accidents in NYC, however, most of them can directly result from property owner negligence. In NYC, property owners are liable for ensuring their sidewalks are safe for all passersby. In the event that they fail to fulfill this duty, serious accidents can occur as a result. Some of the most common causes of sidewalk slip and fall accidents that our firm sees include the following:
Failure to remove snow, ice, or other weather-related hazards timely
Uneven sidewalks
Misleveled sidewalk flags
Exposed tree roots
Cracked sidewalks
Debris or slippery substances left uncleared
What steps should I take after my sidewalk accident?
If you were injured in a sidewalk accident in New York City, you may be able to pursue legal action and recover compensation for your injuries. Keep in mind that the injured party is responsible for satisfying the burden of proof. Essentially, this means that you are responsible for providing proof of the negligence that resulted in your accident and injuries. The best way to accomplish this is by taking the following steps:
Call 911. The police can dispatch an ambulance to the scene, file an accident report, interview witnesses, keep the premises safe, and more.
Seek medical attention. It is essential to visit the hospital, your doctor, or a local urgent care facility directly after an accident occurs. This is because you could have sustained a serious injury without realizing it. Also, some injuries do not start to exhibit symptoms until days or even weeks later. By seeking medical attention, you can also acquire important documentation summarizing the origin and extent of your injuries. It is important to ask your doctor for this information.
Document the scene of the accident. Take photos and videos of the dangerous conditions that caused your accident. If someone saw the accident occur, you will want to ask for their name and contact information, so that they can confirm your interpretation of events at a later date.
Do not hesitate to reach out to an experienced New York City slip and fall lawyer today if you were hurt in a sidewalk accident.
Contact Our New York City Personal Injury Firm
Serious accidents occur in New York City every single day, and if you are an accident victim, it's best you are prepared. Our firm proudly serves clients throughout NYC, including in Brooklyn, Harlem, Manhattan, Queens, and Staten Island. Contact the Law Office of James Trainor, P.C. today to schedule your free initial consultation with our knowledgeable legal team.