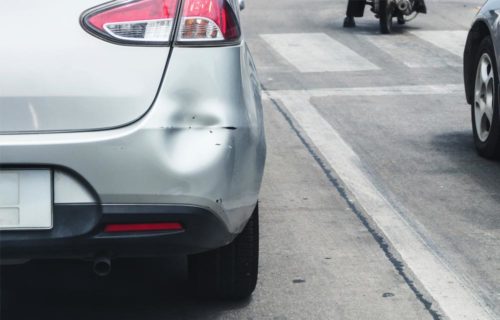 There are few things more frightening than being involved in an auto accident. Unfortunately, in most cases, auto accidents are entirely preventable. If you are someone who was injured in an auto accident that was not your fault, you are most likely now seeking financial compensation to help cover the cost of your medical bills, lost wages, and more. Please continue reading and reach out to our New York City personal injury attorney to learn more about the five leading causes of auto accidents and how we can help if you were injured by a negligent driver.
The Five Leading Causes of Auto Accidents
Perhaps unsurprisingly, the five leading causes of auto accidents are all forms of driver negligence. Some of the most common types of driver negligence that our firm sees are as follows:
Texting While Driving (Distracted Driving): Texting while driving, or otherwise driving while distracted, is the number one cause of auto accidents here in the United States, even before driving while intoxicated. If you were hurt because of someone who was texting while driving, our firm can work to uncover phone records and more to help prove your injury claim.
Speeding: Speeding is another leading cause of auto accidents. As you know, speed limits are in place for a reason. When someone exceeds the speed limit, whether purposefully or not, they are putting all other motorists in danger.
Driving While Intoxicated: Driving while intoxicated is another very common form of auto negligence. Despite everyone knowing that doing so is illegal and incredibly unsafe, many people still do so. Unfortunately, taking this risk frequently results in people sustaining life-altering injuries. If you're one of them, we're here to help.
Unsafe Lane Changes: When we merge or otherwise change lanes, we're required to check our blind spots and use our blinkers to ensure we're not putting anyone (or ourselves) in harm's way. Unfortunately, many drivers fail to take these precautions and cause serious auto accidents as a result.
Ignoring Traffic Lights & Signs: Just as speed limits are in place for a reason, so are traffic lights and signs. Running red lights or stop signs can imperil pedestrians, cyclists, and, of course, other drivers.
If you were harmed because a driver was doing any of the aforementioned, there is a very good chance that you are entitled to financial compensation. Our firm is here to help. All you have to do is give us a call.
Contact Our New York City Personal Injury Firm
Serious accidents occur in New York City every single day, and if you are an accident victim, it's best you are prepared. Our firm proudly serves clients throughout NYC, including in Brooklyn, Harlem, Manhattan, Queens, and Staten Island. Contact the Law Office of James Trainor, P.C. today to schedule your free initial consultation with our knowledgeable legal team.