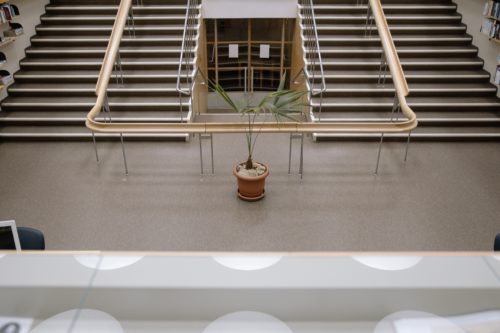 There is nothing worse than being injured as a result of someone else's negligence. Unfortunately, oftentimes, people sustain very serious injuries in stairwell accidents due to unsafe stairway conditions. If you are one of them, you are most likely now seeking financial compensation to help cover the cost of your medical bills, lost wages, and more. Our firm is prepared to assist you. Please continue reading and reach out to our experienced New York City personal injury lawyer to learn more about stairway accidents in NYC and how we can help if you've been hurt in one. Here are some of the questions you may have:
What are the most common causes of stairway accidents?
Stairway accidents can occur for a multitude of reasons, though they are typically the result of property owner negligence. Some of the most common causes of stairway accidents are as follows:
Slippery stairwells
Unsafe stair risers
Missing or broken steps
Defective handrails
Poor lighting in stairwells
Lack of security
Failure to sufficiently maintain stairwells
If you were hurt because of any of the aforementioned conditions, there is a strong chance that you will have a valid personal injury claim.
What should I do if I'm hurt in a stairway?
If you are injured in a stairway, it is paramount that you receive the medical attention you need and that you document the incident to the best of your ability. If you were harmed in a stairway due to unsafe stairway conditions, if you can, you should take the following actions:
Call 911, as law enforcement will send emergency services to the scene and ensure you receive the immediate medical treatment you need.
You should then ask any witnesses who saw your accident for their name, phone number, and email address.
Take pictures of the unsafe stairwell conditions that caused your accident.
Once you are treated at a hospital, you should receive a copy of all medical documentation pertaining to your injury.
Finally, you should speak with an experienced New York City personal injury lawyer who can gather and present all other evidence needed to prove your personal injury claim.
Our firm has helped countless individuals through each step of the claims process for years, and we are prepared to put our knowledge and dedication to work for you today. Give us a call to learn more about how we can assist you.
Contact Our New York Personal Injury Firm
Serious accidents occur in New York City every single day, and if you are an accident victim, it's best you are prepared. Our firm proudly serves clients throughout NYC, including in Brooklyn, Harlem, Manhattan, Queens, and Staten Island. Contact the Law Office of James Trainor, P.C. today to schedule your free initial consultation with our knowledgeable legal team.