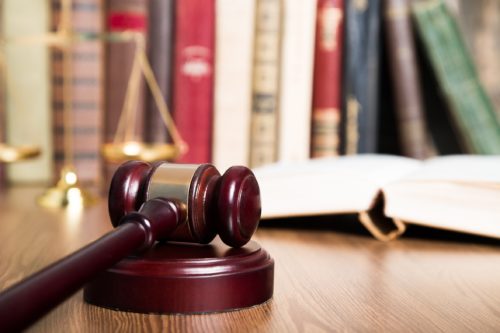 If you are entering a personal injury claim in New York City, you will want to recognize the differences between a verdict and a settlement. To learn more, reach out to a skilled New York City personal injury attorney to learn more.
What is the difference between a verdict and a settlement?
The main difference between a verdict and a settlement is that a verdict is determined in court and a settlement is an agreement between the plaintiff and defendant that occurs outside of court. In most instances, personal injury lawyers will work toward obtaining a fair settlement for their clients because it is usually in everyone's favor to avoid a trial. When a fair settlement cannot be reached, personal injury lawyers will represent their clients in court to fight for a decision through the trial process. If you would like to learn more about the best way to enhance your personal injury case, our firm can help you. We are just one call away.
What is a fair settlement?
A fair settlement covers all economic and non-economic losses connected to the accident. It is very important to consult with a personal injury attorney before accepting a settlement offer or trying to negotiate with the at-fault insurance adjuster on your own. An attorney has the ability to assess the true value of your claim and review your legal rights. Insurance companies count on the fact that most people have no idea about the cost of their claim so they can offer them the smallest settlement possible, or even leave their claim altogether. Reach out to our firm today if you have additional questions or concerns about fair settlements in New York City.
What can I recover from a verdict and a settlement?
While it is known that every personal injury claim is different and will have a detailed list of damages, keep in mind that the compensation awarded in verdicts and settlements will be similar. Some common types of recoverable compensation include the following:
Economic damages:
• Past and future medical bills
• Lost wages
• Reduced or lost earning ability
• Repair or replacement of damaged property
• Lifecare expenses
Non-economic damages:
• Pain and suffering
• Physical impairment
• Disability and disfigurement
• Loss of companionship
• Emotional distress
If you hire the services of a qualified personal injury attorney, he or she will be able to look into the value of each burden to determine the general value of a claim. Reach out to our firm today to get started.
Contact Our New York Personal Injury Firm
Serious accidents occur in New York City every single day, and if you are an accident victim, it's best you are prepared. Our firm proudly serves clients throughout NYC, including in Brooklyn, Harlem, Manhattan, Queens, and Staten Island. Contact the Law Office of James Trainor, P.C. today to schedule your free initial consultation with our knowledgeable legal team.