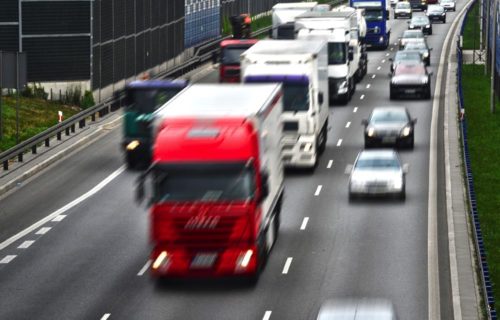 Truck accidents are serious. If you were hurt in one, you will need to retain the services of a skilled New York City truck accident lawyer today. We are on your side.
Who can be held responsible for truck accidents?
What makes truck accidents legally more complex than a car accidents is the fact that there can be multiple liable parties. Typically, there are four possible liable parties including:
Truck Drivers: Truck drivers are often the cause of serious accidents if they are negligently operating their vehicle on the road. Truck drivers are often instructed to drive on very little sleep, which can cause fatigue, which often leads to accidents. Furthermore, distracted driving, speeding, driving while under the influence, speeding, and more can all cause truck accidents. Lastly, when truck drivers fail to take specific necessary precautions, such as checking blind spots before connecting and not permitting enough time to come to a full stop, and more, serious accidents can happen, too.
Truck Company Employees: Truck company employees are in charge of making sure the truck is properly loaded, adequately maintained, and is otherwise in tip-top shape for travel. In the event that they fail to do so, serious accidents can ensue as a result.
Truck Company Employers: Truck company employers must employ qualified and licensed employees, ensure that truck drivers aren't going over the legal limit in terms of consecutive hours worked, and overall monitor their company and ensure everything is running properly. When they fail to do so, serious accidents can occur as a result.
Other Negligent Motorists: Most of the time, other drivers on the road can cause accidents with trucks. These accidents often result in very serious injuries.
If you were hurt in a truck accident because of no fault of your own, you can rely on our New York City truck accident lawyer to ensure you obtain the compensation you need to heal.
What steps should I take after a truck accident in New York City?
If you would like to pursue legal action for a truck accident injury, you will want to obtain as much evidence as possible supporting your claim. You can do this by taking the following steps:
Call 911. The police will dispatch an ambulance to the scene of the accident and file a police report.
Take photos and videos of the scene of the accident.
Seek medical attention to ensure your injuries are properly tended to and collect documentation that points to the severity and origin of your injuries.
Reach out to a skilled New York City auto accident lawyer that can help you put your claim together.
Contact Our New York Personal Injury Firm
Serious accidents occur in New York City every single day, and if you are an accident victim, it's best you are prepared. Our firm proudly serves clients throughout NYC, including in Brooklyn, Harlem, Manhattan, Queens, and Staten Island. Contact the Law Office of James Trainor, P.C. today to schedule your free initial consultation with our knowledgeable legal team.