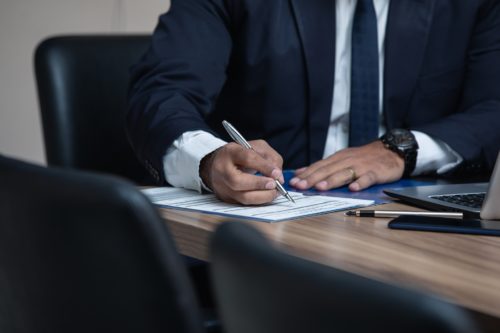 If you were injured as a result of another's negligence, you may want to consider your legal options. The best way to do this is to schedule an initial consultation with an attorney you can trust. At the Law Office of James Trainor, P.C., you can ensure that our skilled New York City personal injury attorney is on your side.
What documentation should I bring to my initial consultation?
The purpose of the initial consultation with an attorney is to allow your attorney to become more acquainted with your case. If you have your first appointment with your attorney, the best way you can familiarize your attorney with your case is by bringing a number of different documents. These documents typically include the following:
Health insurance and any other relevant insurance information
Proof of injury, including photos and videos from the accident and contact information of any witnesses
A written version of the events of the accident and the events that followed
Medical documents describing the origin and extent of your injuries and receipts showing the cost of any medical expenses you incurred
Statements concerning the amount of time you missed from work as a result of your injury, resulting in lost wages and opportunities
If the police or medics were contacted, a copy of the report
A list of questions you would like to ask your attorney
To learn more about how you can best prepare for your initial consultation, reach out to our firm today. Our legal team is here for you and will ensure that you get the most out of your first meeting. Contact us today.
What will my attorney likely ask me at my first visit?
Just as you will likely bring a list of questions for your attorney, you can expect that your attorney will have a list of questions to ask you so that they can better understand your case. Some of the questions you should be ready to answer may include the following:
How have your injuries impacted your everyday life?
Have you given a statement to your insurance company?
Have you ever filed a personal injury claim before?
What is your official prognosis?
Have you had any correspondence with the other party or their insurance company? If so, bring a copy of this correspondence.
Do not wait to reach out to our firm today to get started on the claims process. Our legal team is on your side.
Contact Our New York City Personal Injury Firm
Serious accidents occur in New York City every single day, and if you are an accident victim, it's best you are prepared. Our firm proudly serves clients throughout NYC, including in Brooklyn, Harlem, Manhattan, Queens, and Staten Island. Contact the Law Office of James Trainor, P.C. today to schedule your free initial consultation with our knowledgeable legal team.