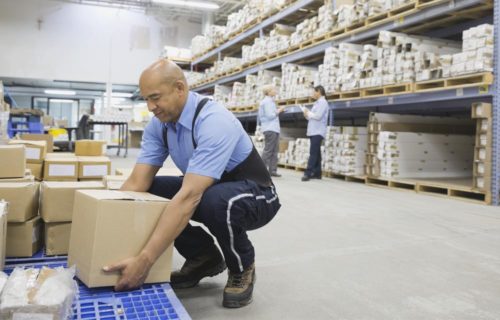 To learn more about workplace accidents and your legal options if you were hurt in one, reach out to our skilled New York City personal injury attorney today. Our legal team is committed to ensuring you receive the compensation you deserve.
Where do workplace accidents occur?
Workplace accidents can happen at any job. Some of the most common places our firm has seen work injuries occur include the following:
Construction sites
Offices
Factories
Department stores
Supermarkets
If you were injured on the job in any of the following settings, you may be entitled to financial relief. Do not wait to reach out to our firm as soon as possible to discuss the details of your case and your potential legal options. Our legal team is on your side.
What is a workers' compensation claim?
In the event that someone is injured on the job, they will most likely file a workers' compensation claim to help them recover the compensation they need to heal. When filing a workers' compensation claim, you are not suing your employer. But rather, you are seeking compensation from your employer's insurance carrier. If you are victorious, you should obtain compensation to help protect the cost of your medical bills and a portion of your lost wages until you can go back to work again.
To learn more about workers' compensation benefits, do not wait to reach out to our firm today. Our legal team is here to help.
What is a third-party claim?
It is unfortunate that there are times when workers' compensation benefits do not shield the entire cost of the damages you have sustained in your injury on the job. When this occurs, our firm can work to hold a responsible third party who is not your employer accountable for the injury you have endured. For instance, if you were injured due to unsafe property conditions, a negligent independent contractor, or defective tools or machinery, a skilled attorney can file a personal injury claim on your behalf. As long as we can satisfy the burden of proof, our firm can ensure that you obtain the compensation you need to heal.
Contact our firm today if you would like to learn more about workplace injuries. Our legal team is equipped with the knowledge and experience required to ensure that you and your best interests are a priority.
Contact Our New York City Personal Injury Firm
Serious accidents occur in New York City every single day, and if you are an accident victim, it's best you are prepared. Our firm proudly serves clients throughout NYC, including in Brooklyn, Harlem, Manhattan, Queens, and Staten Island. Contact the Law Office of James Trainor, P.C. today to schedule your free initial consultation with our knowledgeable legal team.