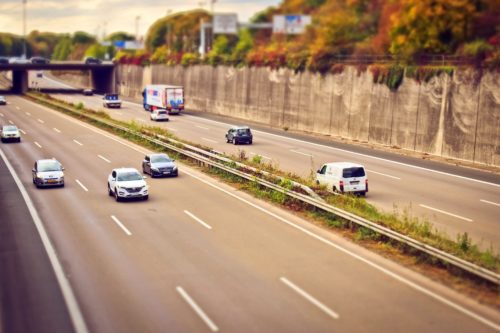 If you are facing the physical, emotional, and financial burdens of a car accident, it is in your best interest to reach out to our firm today to discuss the details of your case and your legal options. Our skilled New York City car accident lawyer is on your side.
What should I do after a car accident in New York City?
If you are injured in a car accident in New York City and would like to pursue legal action, you will want to take certain steps to ensure you are properly documenting the incident. If you are able, be sure to take the following measures:
Call 911. They will be able to dispatch an ambulance to assess your injuries and they will also create a police report regarding the facts of your accident.
Ask the other driver for his or her insurance information.
Speak with any witnesses and ask them for their contact information so they can verify your claim at a later date.
Take photos of any damage to your car, the other driver's vehicle, and any property damaged as a result of the accident.
Obtain a copy of all medical documentation related to your injury.
Hire the services of a skilled New York City personal injury attorney.
How do car accidents occur?
There are a number of different reasons that car accidents can occur, including unsafe road conditions, inclement weather conditions, and more. However, in most cases, car accidents are caused by driver negligence. Some of the most common types of driver negligence our firm has seen include the following:
Driving while under the influence of drugs or alcohol
Speeding
Tailing other drivers too closely
Texting while driving, or otherwise driving while distracted
Driving while fatigued
Unsafe lane changes or merges
Ignoring traffic lights/signs
Ignoring all other rules and regulations of the road
What is personal injury protection (PIP) in New York?
Personal Injury Protection also referred to as PIP, is a type of no-fault insurance created to supply all those hurt in auto accidents with financial compensation to help protect a portion of the cost of their medical bills and lost wages, no matter who is at fault. With that being said, if you were hurt in an auto accident as a result of another party's negligence, there is a high likelihood that PIP will not protect the total cost of your injury. In this instance, you should think about retaining the services of an experienced New York City auto accident lawyer right away. Our firm can help you file a personal injury claim so that you can obtain the compensation you are entitled to and need to move forward.
Contact Our New York Personal Injury Firm
Serious accidents occur in New York City every single day, and if you are an accident victim, it's best you are prepared. Our firm proudly serves clients throughout NYC, including in Brooklyn, Harlem, Manhattan, Queens, and Staten Island. Contact the Law Office of James Trainor, P.C. today to schedule your free initial consultation with our knowledgeable legal team.