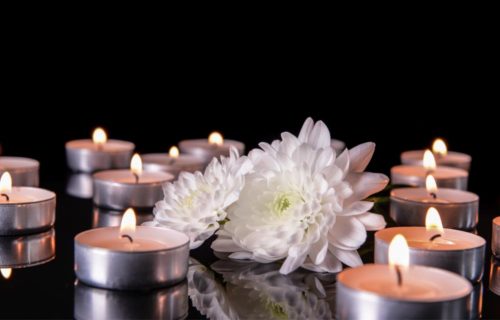 If you lost a loved one at the expense of another's negligence, you may be entitled to financial compensation. Reach out to our firm today to speak with a New York City wrongful death lawyer today.
Who is eligible to file a wrongful death claim in New York City?
Our firm recognizes the detriment of losing a loved one as a result of the negligence of another. Unfortunately, wrongful death can occur as a result of a number of different types of accidents. Some of the most common that our legal team has seen include the following:
Pharmaceutical products with inadequate warning
Medical malpractice
Automobile accidents
Slip, Trip, and Fall accidents
Construction accidents
Nursing home negligence
Improperly designed or malfunctioning products
If you lost a loved one as a result of any of the above-mentioned accidents, it is critical that you have a competent New York City personal injury attorney on your side throughout each step of the wrongful death claim process. Unlike personal injury cases, where the injured party is a witness of how the accident occurred, wrongful death cases often need the assistance of a forensic specialist that can piece together information from many different sources to show that another person's actions negligently resulted in premature death.
If you have questions or concerns about this, reach out to our firm today to schedule a free case evaluation with a member of our firm to pursue compensation for your loved one's pain and suffering and his or her family members' loss of financial support, love, and guidance that someone else's negligence robbed you of. Our New York City personal injury attorney has represented clients throughout NYC and has earned years of background knowledge in winning compensation that loved ones need after wrongfully losing someone. Give us a call today.
What damages are recoverable for a wrongful death claim?
There are two types of compensation that can be recovered by a deceased person's estate or surviving relatives: economic damages and non-economic damages. Examples of these include but are not limited to:
Recovery by the decedent's estate for pain and suffering sustained before death.
Financial losses, including funeral and burial expenses
Recovery by the surviving spouse, children, and/or family members for the loss of the deceased's financial support.
Loss of guidance and comfort, especially when a parent or spouse is prematurely lost
Contact Our New York Personal Injury Firm
Serious accidents occur in New York City every single day, and if you are an accident victim, it's best you are prepared. Our firm proudly serves clients throughout NYC, including in Brooklyn, Harlem, Manhattan, Queens, and Staten Island. Contact the Law Office of James Trainor, P.C. today to schedule your free initial consultation with our knowledgeable legal team.