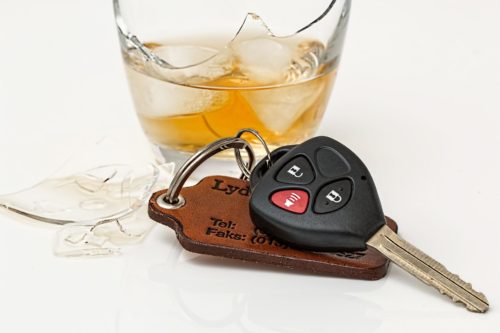 To learn more about New York City's dram shop laws, it is in your best interest to continue reading and reach out to our dedicated New York City dram shop lawyer today. Our legal team is on your side no matter what you are facing. Give us a call today to get started on your legal claim.
What are dram shop laws in New York?
According to New York's Dram Shop laws, a bar, restaurant, or private host who serves alcohol to a clearly intoxicated guest may be liable for injuries the intoxicated person inflicts upon another. Furthermore, in addition to the civil claims for monetary damages that can be made against the drunk person, an equally powerful case may be made against the drinking establishment or host that persisted to provide the guest with alcohol and increased his or her blood alcohol levels.
At our firm, our legal team has experience with prosecuting personal injury cases under New York's dram shop laws and has proven that filing a lawsuit against a bar, restaurant, or homeowner often brings to the table enough insurance to fully compensate our grievously injured clients. The most typical fact patterns which indicate that a commercial drinking venue or private host is lawfully at fault for an intoxicated person's negligent conduct include the following:
Bar/Restaurant patrons who assault other customers in the venue
Servers who fail to stop serving drunk customers
Bar/Restaurant patrons who drive unsuspecting friends home and cause a car accident
Party hosts who permit drunk guests to drive home (rather than confiscate the keys)
Private hosts who permit intoxicated guests to operate heavy machinery or projectiles on the host's property
Intoxicated guests who injure other guests on the host's property (e.g., in swimming pools or other recreational activities).
In the event that an intoxicated person has hurt you, it is in your best interest to retain the services of an experienced New York City drunk driving accident lawyer who will be able to use whatever means and methods necessary to determine whether a negligent alcohol server or homeowner may legally be at fault for your injuries under New York's the dram shop law. Give us a call today to get started on your case. Our personal injury attorneys are here to ensure that you receive the compensation you need to heal and move forward.
Contact Our New York Personal Injury Firm
Serious accidents occur in New York City every single day, and if you are an accident victim, it's best you are prepared. Our firm proudly serves clients throughout NYC, including in Brooklyn, Harlem, Manhattan, Queens, and Staten Island. Contact the Law Office of James Trainor, P.C. today to schedule your free initial consultation with our knowledgeable legal team.