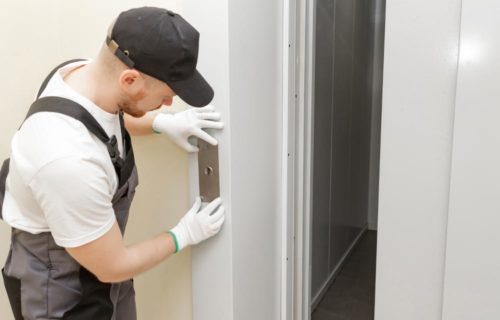 Elevator accidents are serious. If you were hurt in one, you will need to retain the services of a skilled New York City defective elevators lawyer today.
How do elevator accidents occur in New York?
There are a number of different ways that elevator accidents can occur. In fact, elevators are composed of countless intricate parts. In the event that one of the many parts is not working properly, an elevator accident can happen, causing serious injuries. The most typical kinds of injuries that can happen from these accidents include the following:
Falling down the elevator shafts
Electrocutions due to faulty wiring
Stumbling due to uneven or unbalanced leveling with the floor
Getting caught in between malfunctioning doors
Being whipped around due to extreme elevator speed
Elevator fires
If you were hurt in an elevator as a result of any of the following, do not wait to reach out to our firm today to discuss your legal options.
What injuries can be suffered after an elevator accident?
Those injured in an elevator accident can face severe life-long physical, emotional, and financial burdens. In order to cover the expenses related to these serious injuries, individuals will often pursue legal action to recover damages for their injuries. In most cases, the following injuries may be compensated for:
Back injuries
Head trauma
Crush injuries
Neck injuries
Cuts and bruises
Severed limbs
Broken bones
Wrongful death
How can I recover compensation?
In numerous cases, elevator accidents are caused as a result of a property owner's negligence to conduct routine inspections or a manufacturer acting negligently during production. If this occurs, your injury may be a result of another party's negligence, which accordingly may authorize you for compensation. In order to recover the compensation you need to recover, it will be your duty to display evidence of this negligence. This can be accomplished by taking photos and videos at the scene of the accident. Also, it is essential to seek medical attention. This will make sure that your injuries are treated by a medical professional while also providing you with proof of the origin and extent of your injury. Before you leave the hospital, be sure to ask your doctor for a copy of any relevant medical documents. Finally, you will want to retain the services of an experienced New York City personal injury attorney.
Contact Our New York City Personal Injury Firm
Serious accidents occur in New York City every single day, and if you are an accident victim, it's best you are prepared. Our firm proudly serves clients throughout NYC, including in Brooklyn, Harlem, Manhattan, Queens, and Staten Island. Contact the Law Office of James Trainor, P.C. today to schedule your free initial consultation with our knowledgeable legal team.