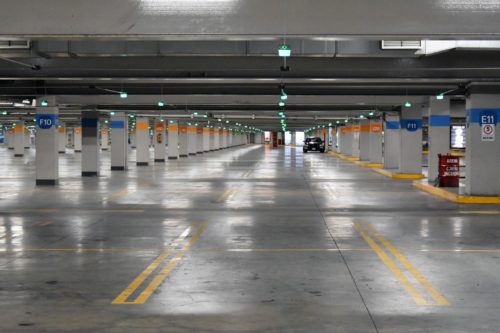 Parking lot accidents can cause severe life-long physical, emotional, and financial burdens to those who were injured. If you were hurt in one, you will need to retain the services of an experienced New York City slip and fall lawyer today. Our legal team is on your side.
How do parking lot accidents occur in New York?
Parking lot accidents can occur in a number of different ways. However, most of them are a result of negligence. Just like all property owners, parking lot owners have a duty to ensure that their premises are kept safe for visitors and passersby. In the event that the property is not adequately maintained and hazards are left without being rectified, serious accidents can result. If this happens, the parking lot owner may be held liable for negligence. Some of the most common causes of parking lot accidents include the following:
Potholes, cracked pavement, or uneven pavement
Poor lighting
Inadequate security
Snow, ice, or standing water left unattended
Loose or dangerous debris
Hazardous material
What steps should I take after a parking lot accident?
If you would like to pursue legal action after a parking lot accident, it is important that you take certain steps. An injured party must meet the burden of proof in order to have a viable premises liability claim. Essentially, this means that the injured person must obtain as much evidence as possible pointing to the property owner's negligence. In order to increase your chances of getting the compensation you need to heal, follow these steps:
Call 911 – The police will file a report and send an ambulance to the scene of the accident.
Take plenty of photos and videos of the hazardous condition that caused your accident.
Obtain contact information from any witnesses to the accident. They may be able to provide useful evidence later on in your legal claim.
Seek medical attention and confirm that your injuries are properly treated. Ask your doctor to supply you with medical documentation demonstrating the origin of your injuries and their severity.
Retain the services of a skilled New York City personal injury attorney to help boost the chances of being awarded the compensation you deserve.
To learn more about your legal options if you were hurt in a parking lot accident, do not hesitate to reach out to our firm.
Contact Our New York City Personal Injury Firm
Serious accidents occur in New York City every single day, and if you are an accident victim, it's best you are prepared. Our firm proudly serves clients throughout NYC, including in Brooklyn, Harlem, Manhattan, Queens, and Staten Island. Contact the Law Office of James Trainor, P.C. today to schedule your free initial consultation with our knowledgeable legal team.