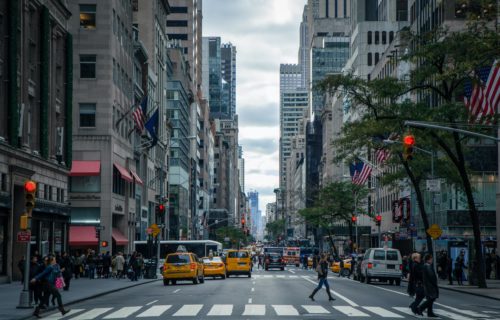 Pedestrian accidents are among the most jarring, and often most devastating types of auto accidents. Frequently, pedestrians who've been struck by cars and other motor vehicles sustain very serious, and sometimes permanent injuries. If this has happened to you, you should read on and reach out to our New York City pedestrian accident lawyer to learn more about these accidents and how we can help if you've been hurt in one. Here are some of the questions you may have:
How do most pedestrian accidents happen?
Pedestrian accidents occur for various reasons. In most cases, they are simply the result of driver negligence. This is not unlike most other auto accidents, however, when it comes to pedestrian accidents, the results are often far more devastating for pedestrians involved. Some of the most common causes of pedestrian accidents include drivers who ignore traffic lights or signs, speed or drive while distracted or under the influence of drugs or alcohol. Pedestrian accidents also often happen at night, when visibility is low, making it harder for drivers to notice pedestrians.
What should I do if I was struck by a vehicle and injured as a pedestrian?
Pedestrians who've been struck by motor vehicles are often unable to do anything other than wait for law enforcement to arrive at the scene. However, if you can, you should try to document the incident by taking pictures, calling the police, asking for witness contact information, and obtaining the negligent driver's insurance information. After you've been treated in a hospital, you should consider speaking with an experienced New York City personal injury attorney who can help determine whether you've been wrongfully injured and from there, fight for the financial compensation you need to heal.
What is the burden of proof?
When it comes to personal injury claims, the "burden of proof" simply refers to the standard by which a person can win a personal injury claim. Simply put, if you can prove that you were injured as a direct result of another party's negligence, you should satisfy the burden of proof and receive the compensation you need. Our firm has handled countless injury cases over the years, and if you've been hurt as a pedestrian because of a negligent motorist, we are here to help you, too.
Contact Our New York City Personal Injury Firm
Serious accidents occur in New York City every single day, and if you are an accident victim, it's best you are prepared. Our firm proudly serves clients throughout NYC, including in Brooklyn, Harlem, Manhattan, Queens, and Staten Island. Contact the Law Office of James Trainor, P.C. today to schedule your free initial consultation with our knowledgeable legal team.